For all Phillip Adams BalletLab news, head to www.temperancehall.com.au
Latest News
PABL greatfully acknowledges Jeff Busby, a long-term partner having supported the company from its inception in 1999.
---
Subscribe for eNews
Join our mailing list to receive a monthly newsletter with the latest BalletLab news, upcoming dance presentations and special promotions.
Subscribe
Featured supporters
Igor Sapina
---
Igor Sapina likes to photograph people doing what people do. Igor is our new Photography Partner, capturing our artists & art in the making. Learn more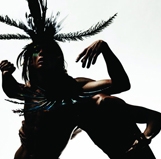 3 Deep Design
---
3 Deep Design is a design and image agency based in Australia with representation in New York, Tokyo and Europe. For over 15 years the practice. Learn more..
Donate
Help us realise Temperance Hall, our new home space from the end of 2016. Temperance Hall comprises 3 studios, office and a residential apartment. We need your help towards equipment, infrastructure and artist fees at this critical time!

Donate