'Brasilia' collaboration with Matthew Bird. 2015 Image: Vitor Schietti
Latest News
First Look AFTER
Date 23/10/15
Recruitment, AFTER, Art Tram and Behind the Scenes... read more
AFTER premieres in Proximity Festival
Date 30/09/15
Asialink residency concludes... read more
Subscribe for eNews
Join our mailing list to receive a monthly newsletter with the latest BalletLab news, upcoming dance presentations and special promotions.
Subscribe
Featured supporters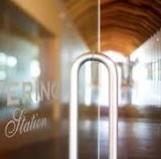 Yering Station
Yering Station is Phillip Adams BalletLab's offical wine partner. With some of the most amazing wines in Victoria, their wines are priceless. Learn more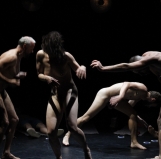 Jeff Busby
Jeff Busby is a long-term partner of Phillip Adams BalletLab, contributing to campaign design and providing all photography. Learn more...
Donate
Help us to achieve our goals by providing vital assistance towards the company's performances, touring and the nurturing of Australian dance. Read more here or donate by clicking the donation button below.

Donate